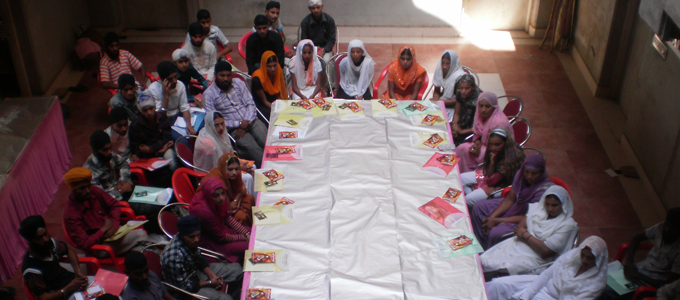 Board of Directors:
Jagmohan Singh
A former university teacher of commerce, with abundant writing and managerial skill-sets, Jagmohan Singh is the backbone of the organization. Having conceived the organization, he passionately pursues the mission of literacy and education as his life-time goal.
His experience as an activist comes in handy in managing the various ALHF Learning Centres. Travelled extensively worldwide and actively sharing his knowledge with one and all, he brings forth innovative ideas and programmes to enhance the learning experience of disadvantaged children.
Working with self-learnt anthropological skills, he is conscious of the pitfalls of foisting a new education system upon the erstwhile artisans and therefore treads carefully so that no policy or programme of the organization subverts the social and cultural mileu of the beneficiaries.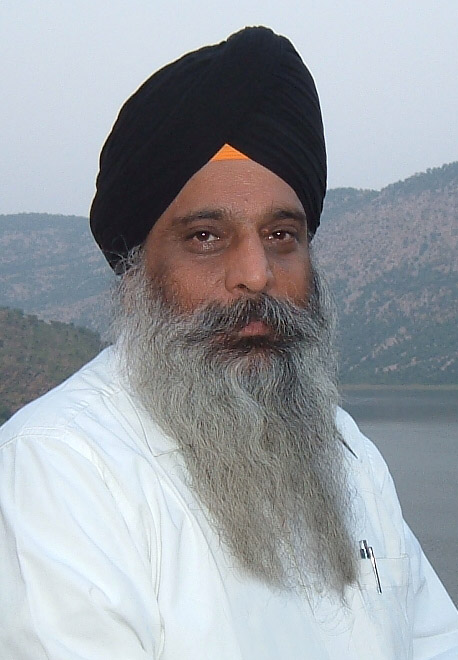 Gurmeet Singh
Co-founder of ALHF, young and dynamic Gurmeet Singh manages the finance and accounts of the body. His role in monitoring the targets of the organization and planning strategies for future is crucial to our growth. His career with multi- national companies as a customer service expert and team leader helps us in preparing people-oriented policies and activities.
Hailing from Ranchi and based in Delhi, Gurmeet Singh is our director Finance and Chief Liaison executive for new organizations, governmental departments and organizations with similar aims and objectives.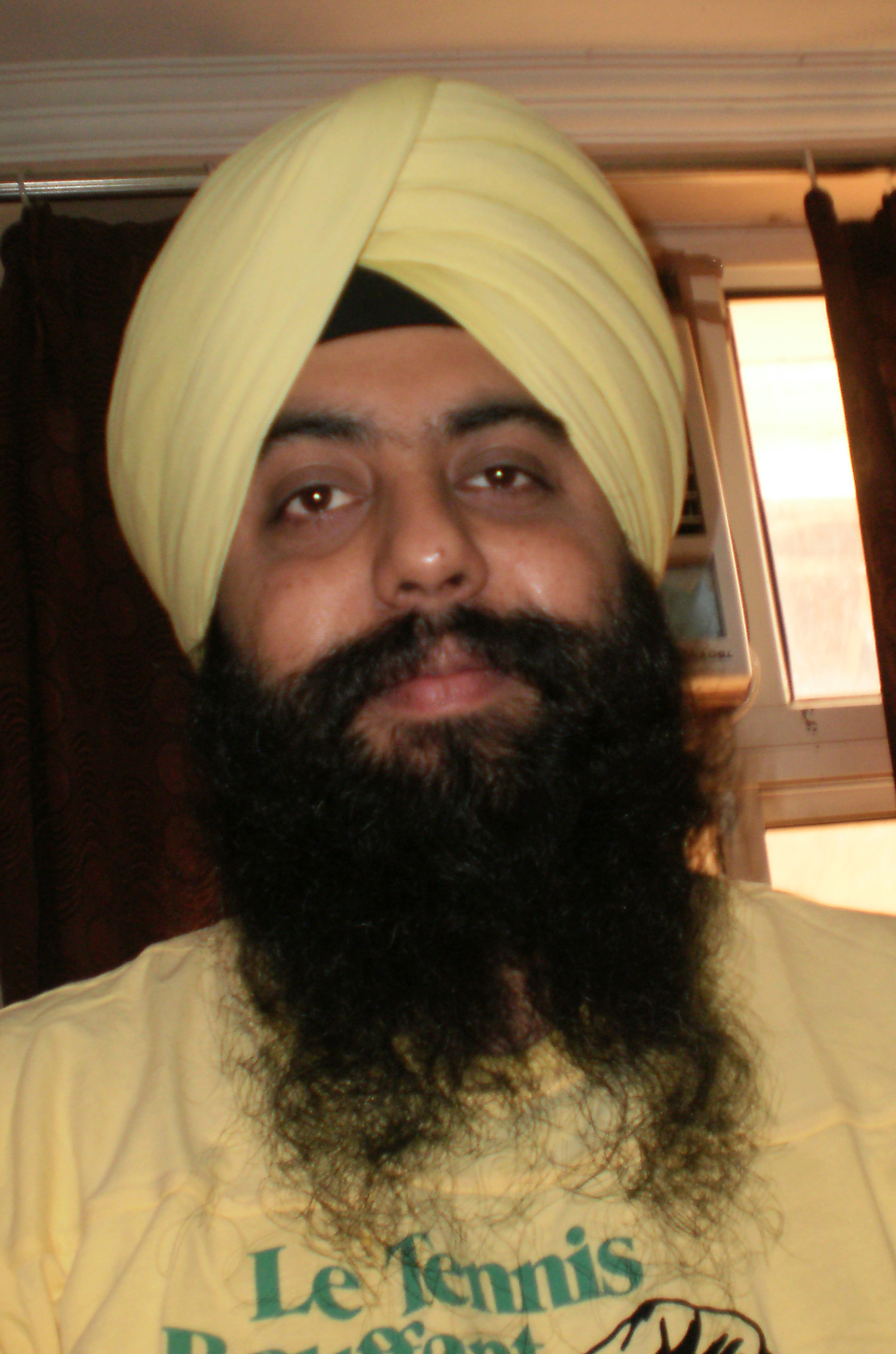 Jasmeet Kaur
Radiance personified, a fulfilled person, ever in communion with God and His creation, Jasmeet Kaur is self-professedly, "madly in love with God". Hailing from the sacred town of Patna, settled in Ludhiana after marriage, she is our source of inspiration. She is ever willing to go the extra mile to serve humanitarian interests irrespective of creed and religion, always seeing the Jyot of God in each human being.
A Little Happiness Foundation has the proud privilege of her association as Director of Women's Empowerment. Her interaction with young girls and women has turned the tide in many a life. She has pioneered our donation in kind campaign and is determined to make ALHF – the OXFAM of Punjab in the area of collection and distribution of pre-used items.
With an array of publications to her credit, including a Gurbani CD Har Jiyo Kirpa Karo Tum Pyare and two books of stories of women empowerment and the never-say-die spirit –Ik Chitthi Aapneya de Naam and Chamkan Taare, she continues to wield her pen. An amazing story teller, one of her stories, Duniya Di Har Maa De Naa Ajanmi Dhee Di Gaatha' was awarded the Desh Seva Rattan Award in 2009. She has been acclaimed several times for her Sufi renditions.
Ask her to say something about herself and her humble self says, "While I am a staunch feminist, I strive to be a committed humanist too, making no distinction between gender, age, region and religion. My canvas is life in all its hues and shades. I attempt to see humanity in the spirit of Fatherhood of God and brotherhood of humankind." Imparting compassion to those who stand marginalized for whatever reasons, she says, "true love never fails, whatever we give, comes back to us."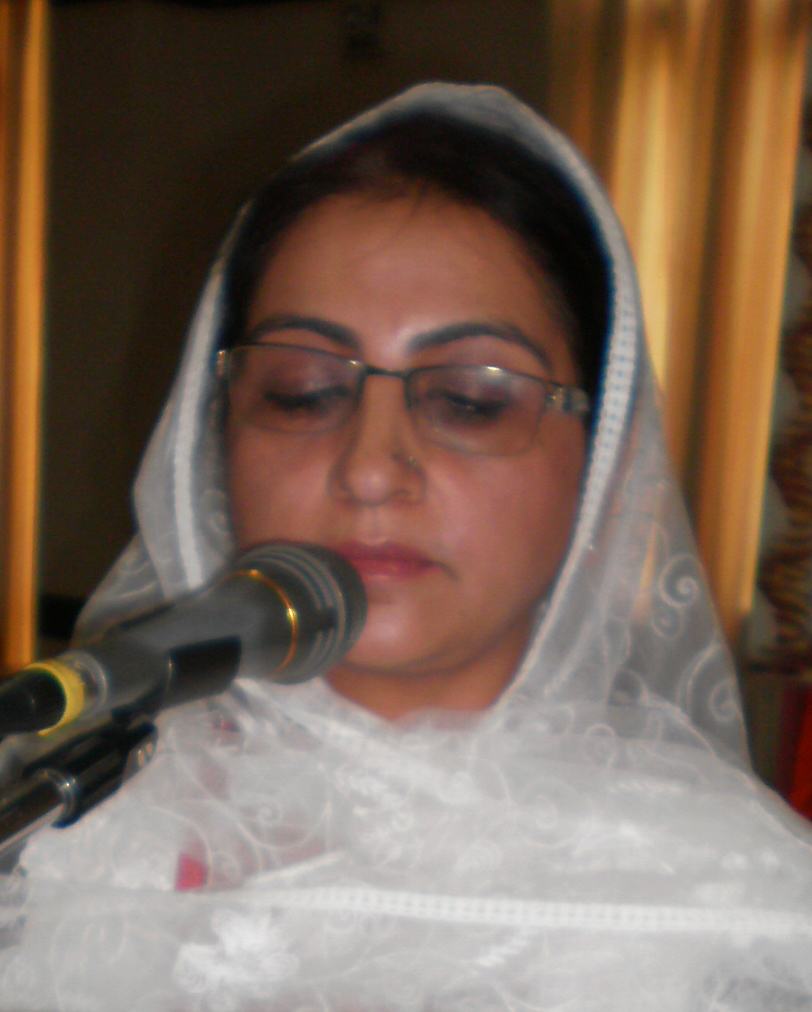 Rajinder Singh
Rajinder Singh is our Director Empowerment who brings to our artisans his vast experience of enterprise and entrepreneurship. He is keenly engaged in developing models for empowerment of our beneficiaries which will brighten their future.
Starting life on the driver's seat on a truck four decades ago, Rajinder Singh through hard work, dedication, determination and farsightedness is today the Managing Director of Janta Roadways Private Limited in Chennai. Emerging as the leading motor car fleet carriers in the country, his is a name to reckon with in the Indian Transport industry.
In the year 2011, he was adjudged as the "Transport Personality of the Year" by leading tyre manufacturers CEAT and Indian Roads Transport Awards.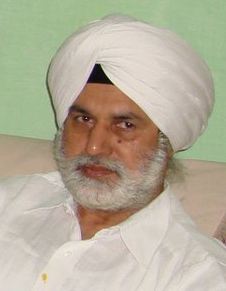 Kulwant Singh
An engineer by profession, a down-to-earth hardworking industrialist, Kulwant Singh from Mumbai is consistently engaged in expanding the horizons of our organization by creating more awareness about our work and inspiring people and organizations to contribute towards the cause of education and empowerment.
As Director Outreach, Kulwant Singh is always at our beck and call –fulfilling the requirements of activists and volunteers, always ready to provide what one is looking for.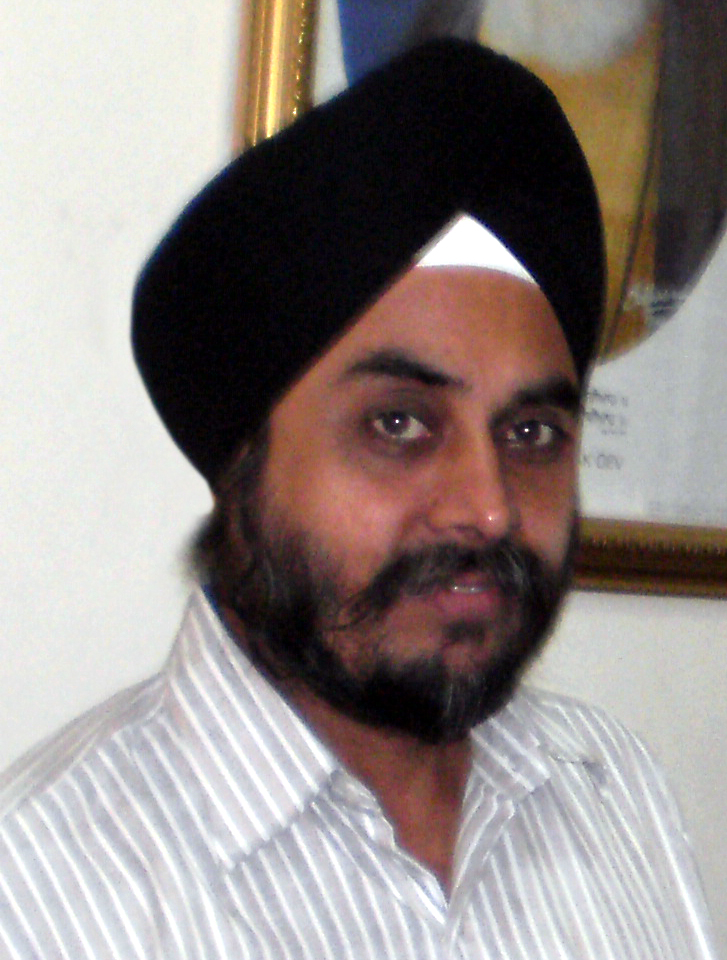 Jaspal Singh
A textile industry expert from Mumbai, Jaspal Singh is humility personified. A quiet man, diligent in his work, totally committed to ethical living, he is our guide and mentor for long term planning.
As our regional director in Mumbai, Jaspal Singh with other team members in Mumbai helps us garnering funding for our activities through his wide network of contacts. His clarity of vision and practical training of youth are hallmarks of his personality.

Manjit Singh
Suave, gentle, deeply religious and disciplined, Manjit Singh is our man in Delhi. An expert businessman in the tin-printing industry, he is our coordinator of various activities of the organization, ever-willing to assist and execute plans of the organization.
Well-connected in life, Manjit Singh not only contributes himself, but ensures that friends and relatives pitch in to bolster the needs of children. He is a firm believer in taking a long range view of things and always emphasizes the clarity of vision, thrust and transparency required in social work.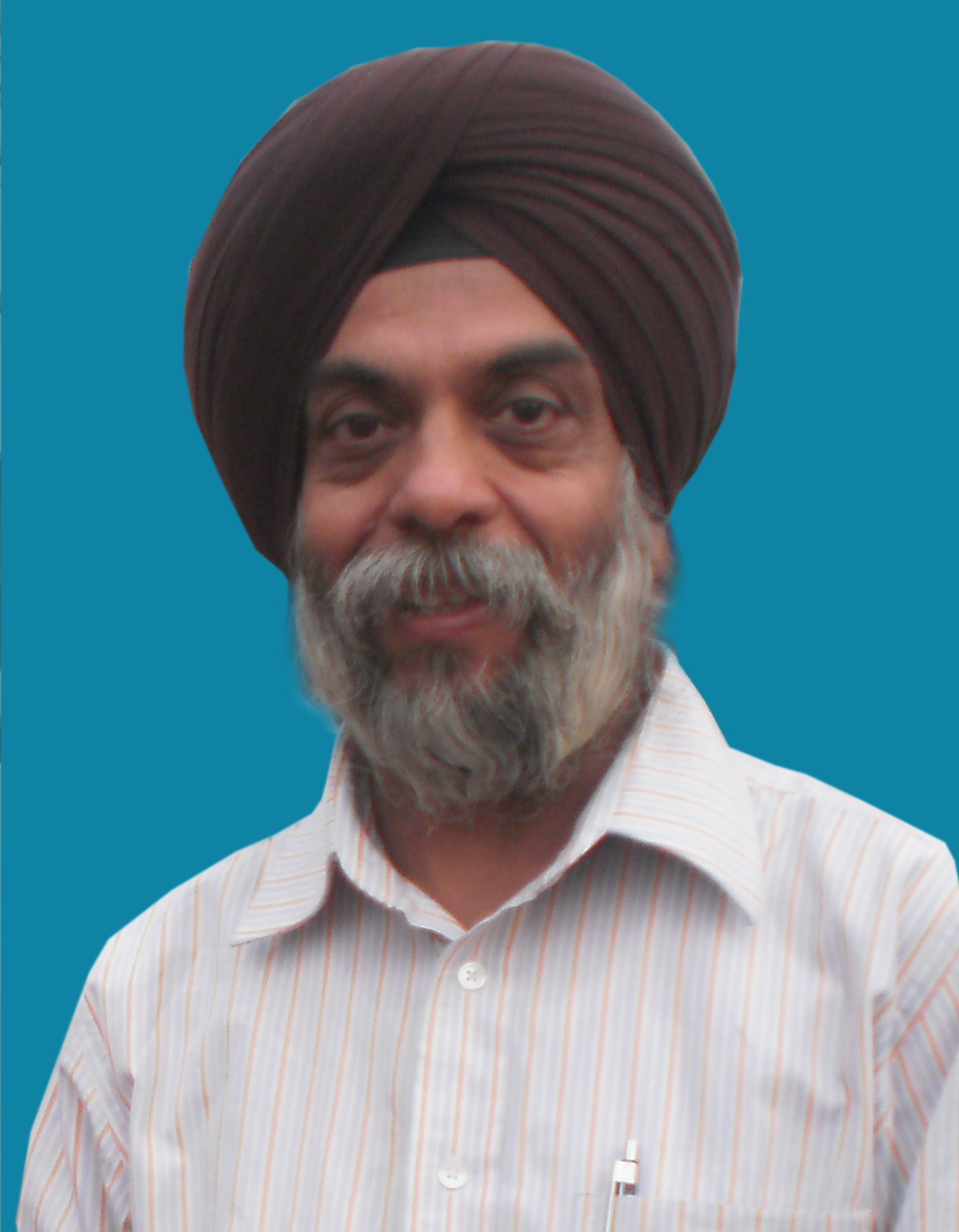 Manpreet Kaur
Manpreet Kaur is our regional director in Delhi. She is our think tank bringing forth new plans and ideas. She heads our recently launched Children's Mentoring Programme by ALHF Volunteers.
Manpreet Kaur is a keen observer of developments amongst other similarly focused organizations and is always willing to participate in the true spirit of joyously sharing -the major thrust of ALHF.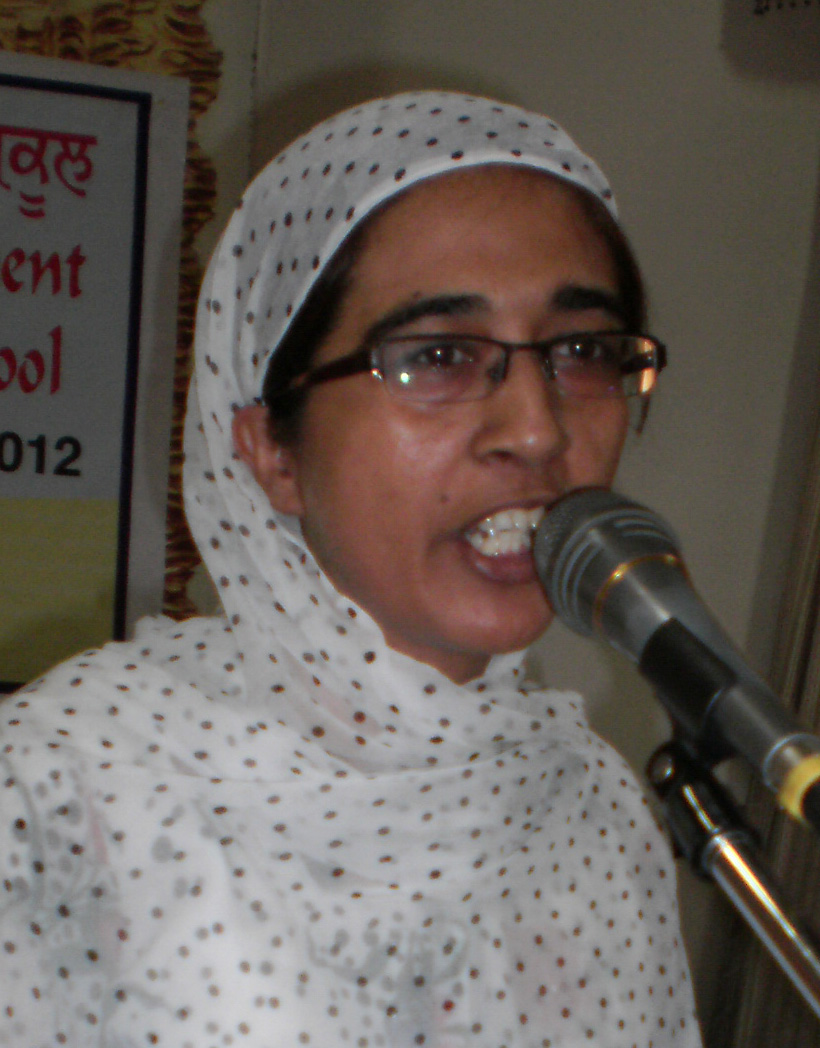 Sukhdev Singh
Sukhdev Singh lives in Chandigarh but travels regularly to ALHF Learning Centres, mainly in Alwar and Agra to monitor the education work there. Alongside the monitoring, he keenly watches the social and other needs of the artisans and doubles as a counsellor and guide to the elderly.
His vast experience of food preparation is of great utility to us during training sessions and summer schools. A strict disciplinarian, he is wedded to the service of the poor and underprivileged.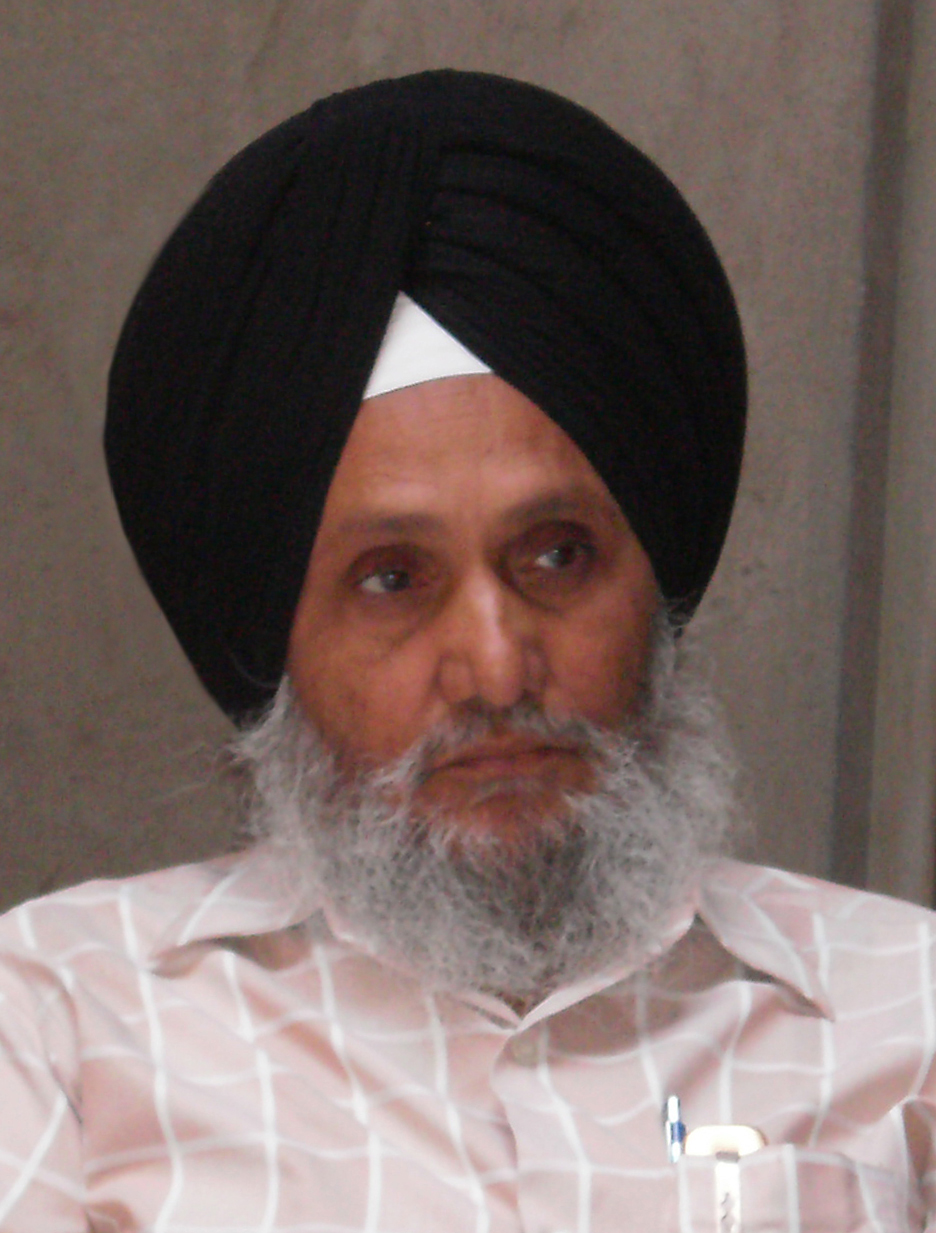 Dr. Harpreet Kaur
Dr. Harpreet Kaur is our culture persona. A true fighter, she is committed to the field of music, sparing time for service for the disadvantaged since her college days. She completed her Masters in Music in 2005 and joined a NGO to teach music to the financially poor sections of society in Alwar. After a year's sabbatical with service, she moved on for higher studies. She pursued her dream for excellence and was awarded her doctoral degree in 2011 by the Banasthali Vidyapeeth, Jaipur at the hands of the present President of India, Shri Pranab Mukherjee for her work " Gurbani Sangeet Mein Prayukt Vividh Gayan Shailiyon Ka Vishleshnatmak Adhayan".
Presently, she lives in Delhi and regularly assists the ALHF team with her kind hospitality, innovative ideas and shares her experience in the field of music with children.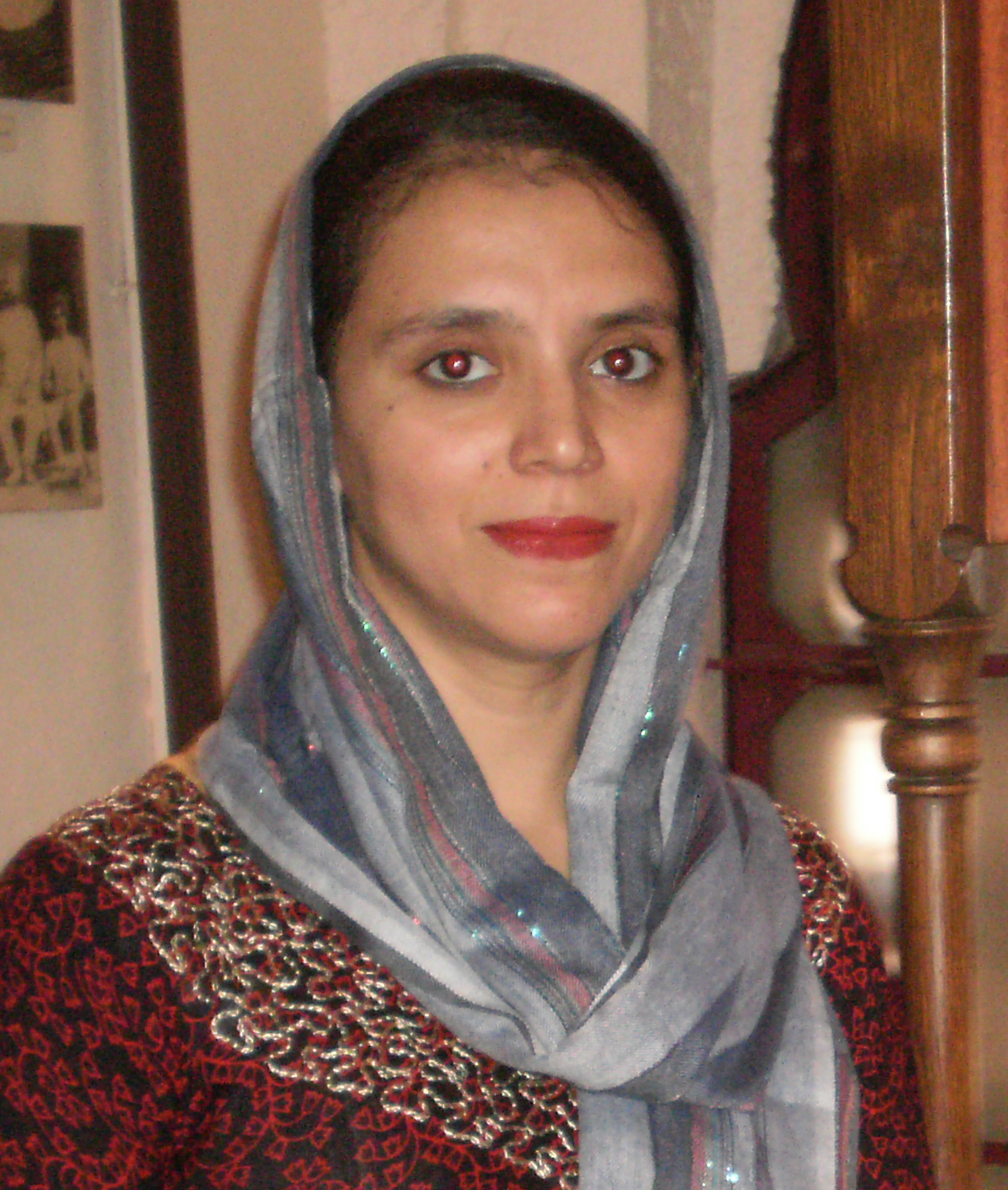 Dr. Daraspreet Singh
Dr. Daraspreet Singh is our education researcher and consultant. A dentist-manager by profession, working for Fortis Hospitals, he is garnering knowledge and expertise in the implementation of governmental schemes for education, scholarships, vocational guidance and training.
Hailing from Ludhiana, Dr. Daraspreet Singh takes active interest in sports. An avid reader of fiction and non-fiction, his advice on innovative ideas for supplementary education has enabled us in reinvigorating interest for studies amongst children.
With his dynamic interest in areas of health, particularly oral health, ALHF holds health awareness schemes from time to time.