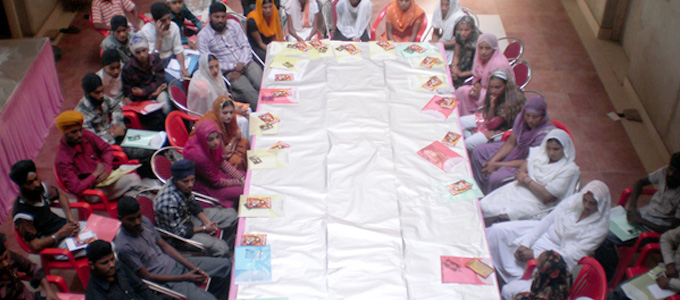 Counsellors
In a major breakthrough amongst the Sikligar youth, ALHF has pioneered the Sikligar Youth Leadership Training programme. As part of the programme, these youth are enrolled as students in undergraduate studies, wherever possible in the field of Social work, trained in computing, hand-writing and English writing and speaking skills. Significantly, a few years back, these youth had abandoned studies and were either whiling away their time or were underemployed with their fathers or uncles in the limited ironsmith work that they could manage.
Pursuing their education part-time, these youth undergo basic training as counsellors, guiding and mentoring students on a day-to-day basis at the Learning Centres of A Little Happiness Foundation. Being their constant companions, they inspire children and also impart ethical and education training in person and through use of laptops and projectors.
All these counsellors put in hard work away from their habitat to manage both their personal education as well as students in their ALHF Centres.
Parmeet Singh
25 year old Parmeet Singh hails from Alwar and is pursuing a degree in Social Work from IGNOU. He is a trained speaker, Punjabi teacher and singer. Parmeet Singh co-manages the Hoshangabad centre with Jatinder Singh.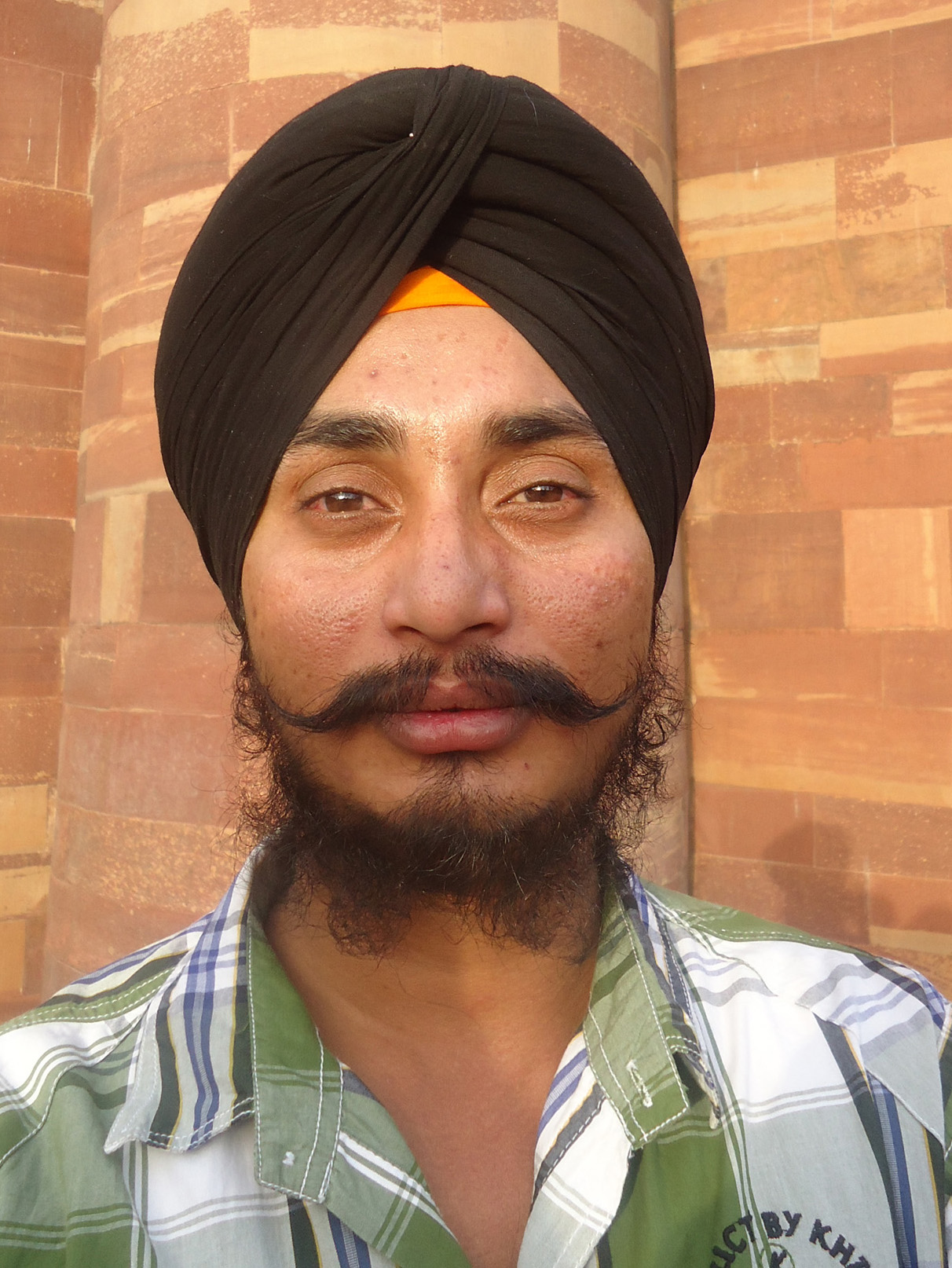 Harvindra Singh
22 year old Harvindra Singh is pursuing a degree in Social Work from IGNOU. He hails from Alwar, Rajasthan. Trained in the last two years in computing, languages and intra-personal skill-sets, he manages the three learning centres in the slums of Agra city and the two villages –Bainpur and Punwari in Agra district.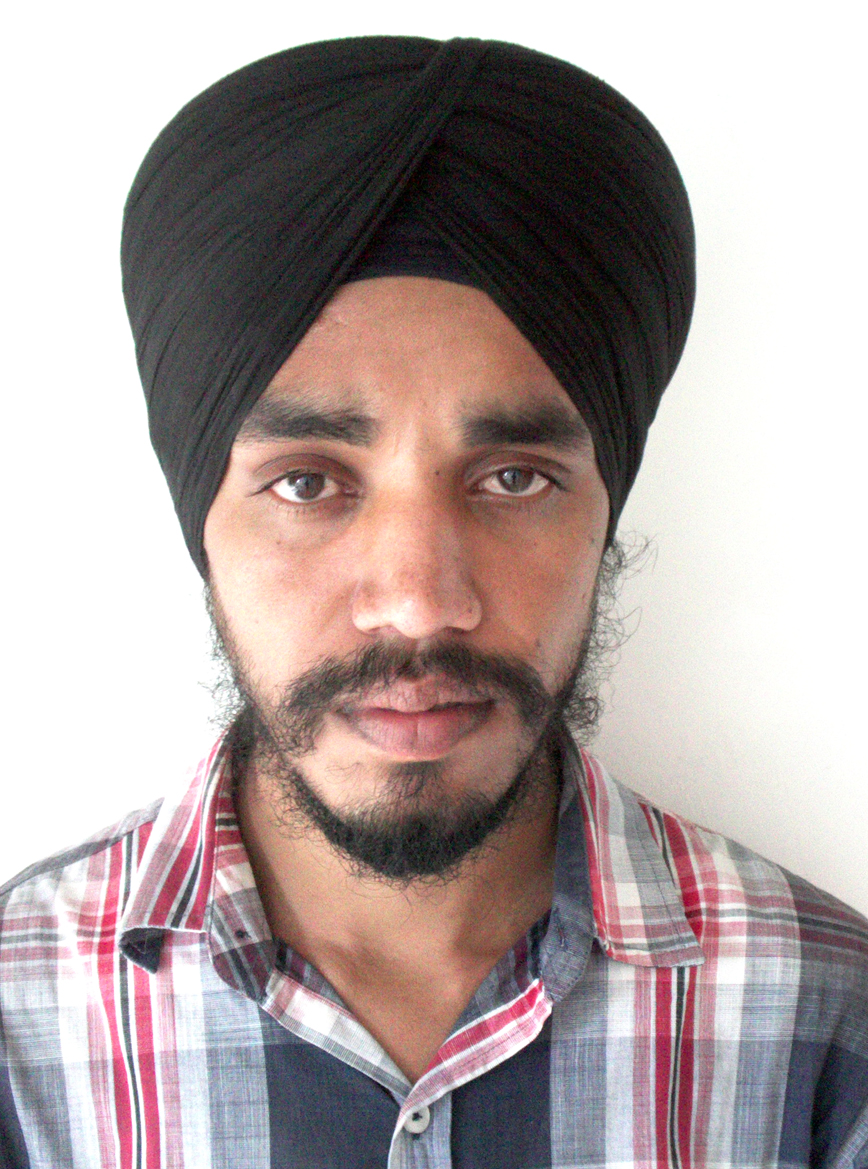 Jatinder Singh
23 year old Jatinder Singh hails from Jaipur and manages our learning centres in Hoshangabad, Dabra and Gwalior. A trained exponent of martial arts, he is pursuing his Bachelor of Arts degree from Kota, Rajasthan. Jatinder Singh is also trained in singing.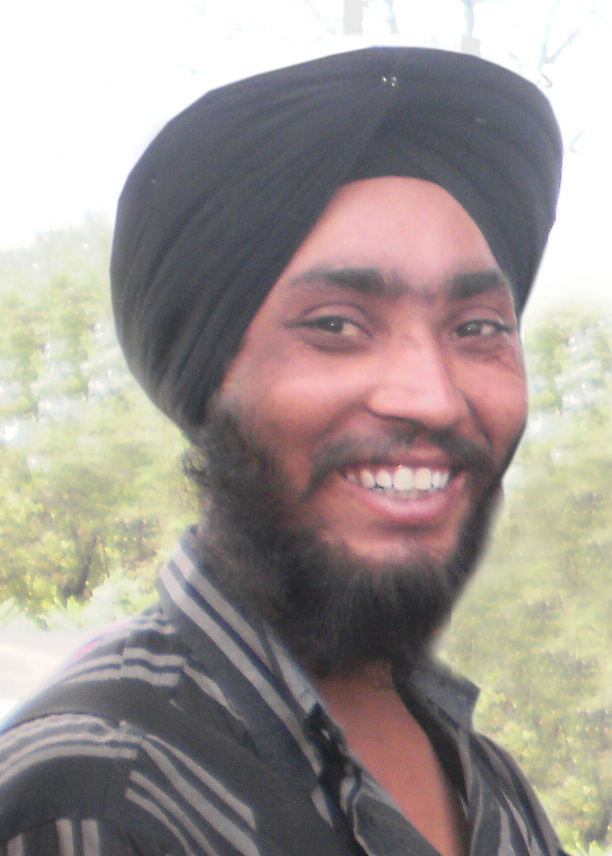 Harjinder Singh
17 year old Harjinder Singh is pursuing his high school studies and occasionally works as a trainee-counsellor with Harvindra Singh in Agra.