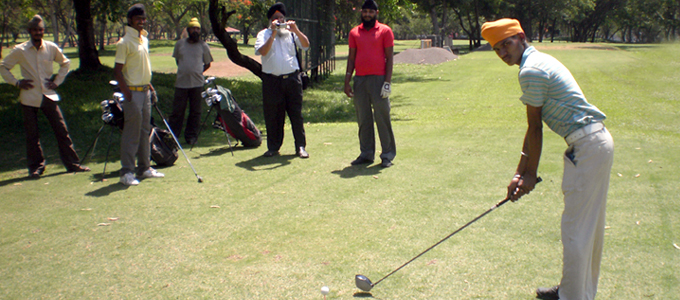 ALHF Golf Training Programme
Do you think that Golf is a sport only for the rich and famous? Think again.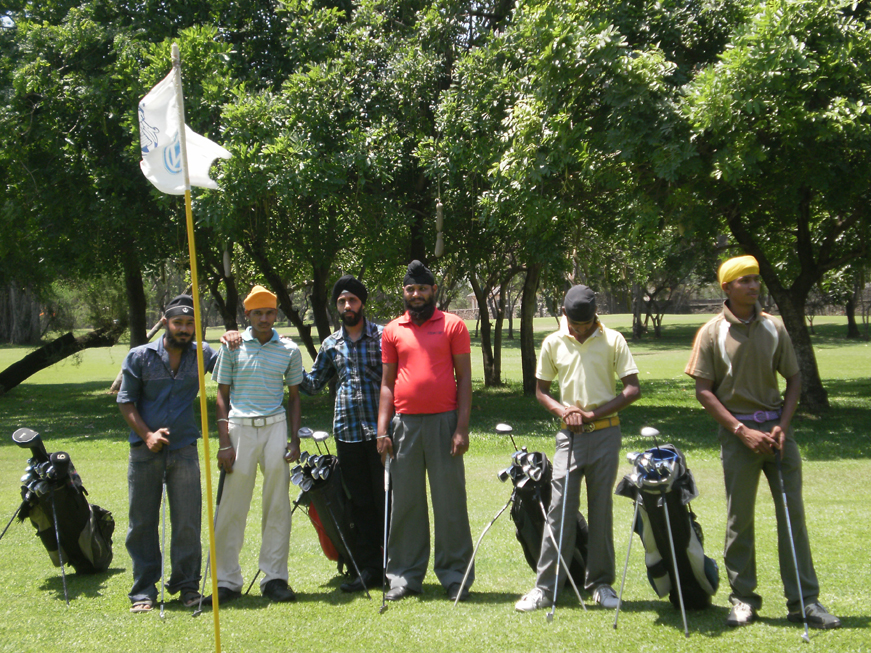 Sons of traditional artisans, wielding hammer and tongs, have switched over to putting the ball on the right course. Thanks to the foresight of a former Maharashtra police officer Mr K. K. Kashyap who spotted golfing talent amongst the Sikligars in Pune more than a decade back and the perseverance of social worker Imran Khan who enabled them to get a spot on the famous Poona Golf Course.
A Little Happiness Foundation pitched in to spot the talent and nurture it. With the assistance of donors in kind who are supporting through golf kits and others who are enabling participation of young caddies in various tournaments, ALHF has launched the ALHF Golf Training Programme in Pune.
The ALHF team is in touch with young caddies and golfers in Pune since the last three years. We have visited them many a time and our footage for a documentary on their life and work is at the editing stage.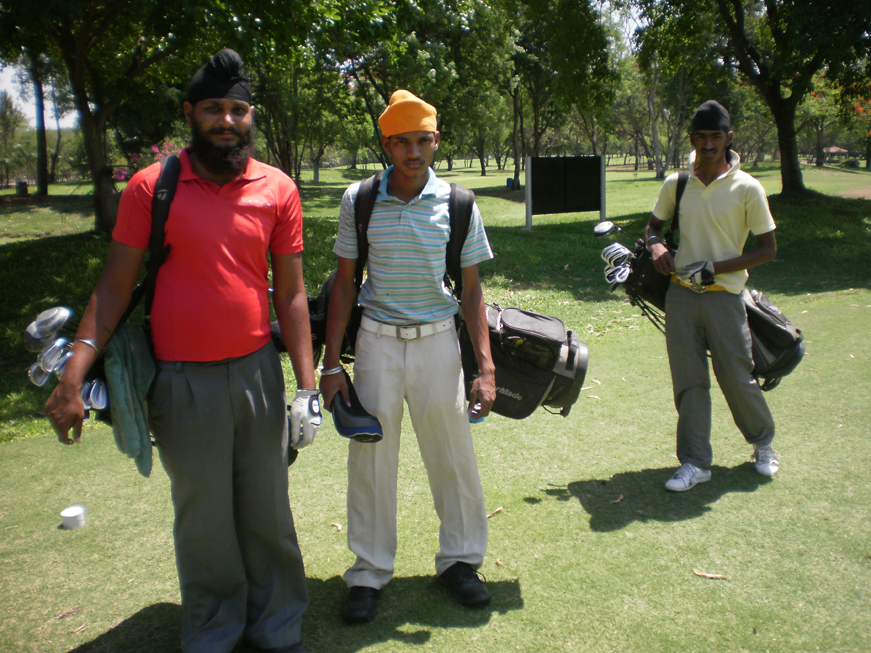 Unbelievable but true. These 'kids in small patkas', are determined to prove that golf is no longer a preserve of a few.
Nearly 12-15 young Sikligars work as caddies, aspiring to become amateur golfers. The performances of Sonu Singh, Sikandar Singh, Matwant Singh and Mewa Singh deserve a special mention. Mayur Singh and Bhanu Singh too are good players but due to personal and financial reasons are pre-occupied with other vocational work. The fact that Sikandar Singh, this year became an official caddie coach at the Poona Golf Club speaks volumes for his determination and the beginning of the success of the Sikligar training program. There are others like Ravinder Singh, who do caddie work for a living but strive to become successful in other vocations. These soft spoken simpletons with skill-development and training will one day make their community proud.
ALHF Golf Training Programme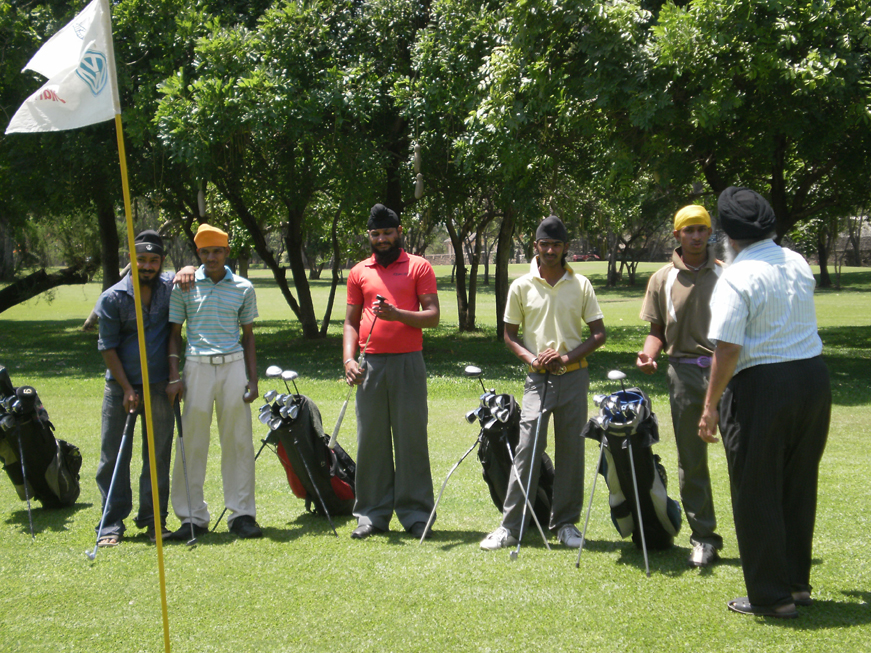 Mission: To empower through education and training, amateur Sikligar Golfers and caddies at the Poona Golf Course.
Objectives:
1. To identify, sponsor amateur golfers for regular sponsorship and training.

2. To identify Sikligar caddies working at the Poona Golf Course and prepare a comprehensive programme for the enhancement of their skill sets in Golf as well as other walks of life, making them employable.

3. To ensure that those selected for training are also enrolled into a basic education programme for development of fundamental skill sets like use of English and computing skills.

4. To take care of the basic health needs of the amateur golfers, caddies and their children.
ALHF Golf Empowerment Team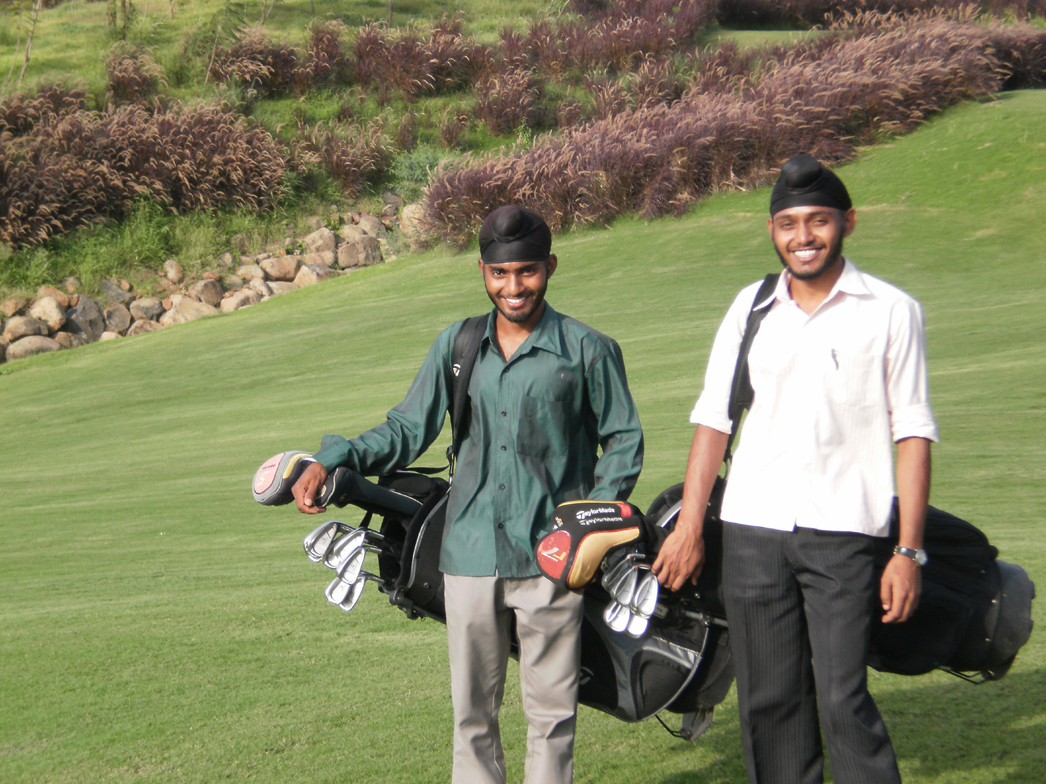 Ace golfer, (Retd.) Brigadier Harinder Singh in Pune and ALHF associate Kulwant Singh and his team in Mumbai spearhead the A Little Happiness Foundation sponsorship campaign for golf equipment and expenses for participation in amateur tournaments and training programmes.
The efforts and sponsorships by Brigadier Harinder Singh, Ajit Singh Batra, Sardar Tiwana and others has been instrumental in bringing about a sea change in the lives of some of these caddies.
A Little Happiness Foundation seeks more sponsorship and urges professional and retired golfers to contribute old or unused golf kits and other golf gear.