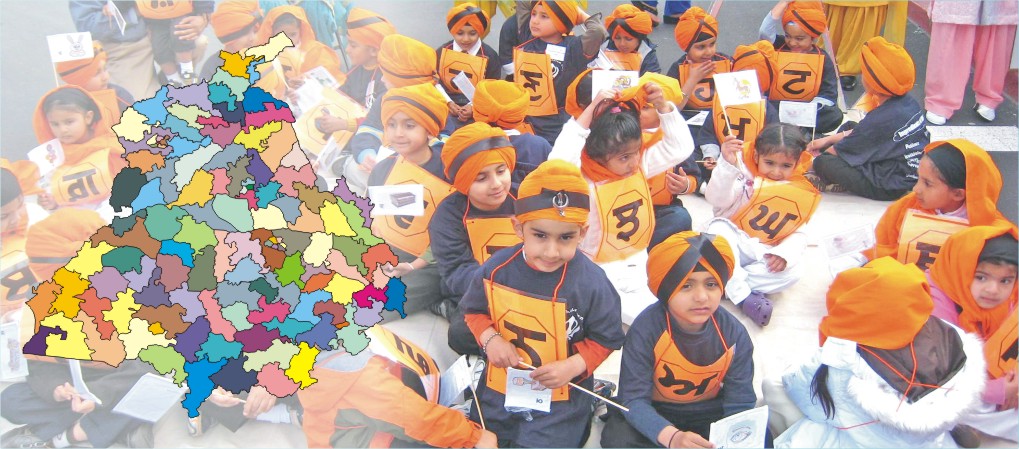 PADHYA PUNJAB KHIDYA PUNJAB
Punjab Literacy and Education Mission 2030
Mission: Total literacy in Punjab by 2030
From this year in September 2012, A Little Happiness Foundation will embark on an ambitious journey with the avowed aim of making Punjab fully literate by the year 2030. In consonance with the UN millennium goals, we propose to launch unique programmes especially tailor-made to achieve the target of total literacy by the year 2030.
As we all know, all states and the Union governments provide minimal outlay for education. Our education and human resource development policies are skewed. Non-state intervention has made education a preserve of advantaged people and thus the whole education system has become unequal and unhealthy.
The people of Punjab worship the Word. It is highly ironic that any cross-section of this populace should be illiterate. The stark reality is that nearly one-third of the people of the state are illiterate. ALHF declares a War on Illiteracy in Punjab.
A team of experts, activists and volunteers will be constituted to prepare the whole programme and see through its implementation and monitoring. ALHF will join hands with all organisations and institutions dedicated to this mission.
Adoption of Mukandpur village for the pilot project: A Little Happiness Foundation, in association with Sukh Sansar will adopt village Mukandpur, 25 kilometres from Ludhiana city with the target of making nearly all residents of the village literate by 2014. At the same time, we will provide supplementary education to students of the village, particularly those studying in government schools.
During 2012-2014, we hope to achieve the following targets:
1. To ensure that Mukandpur village in Punjab, with a population of nearly 3000 becomes fully literate in 2 years.
2. To provide state of the art health facilities for all children going to the Government school of Mukandpur and to ensure that none of the children fall in the trap of drug abuse.
3. To provide Supplementary Education to underprivileged children from standard V and above studying in the Mukandpur Government School.