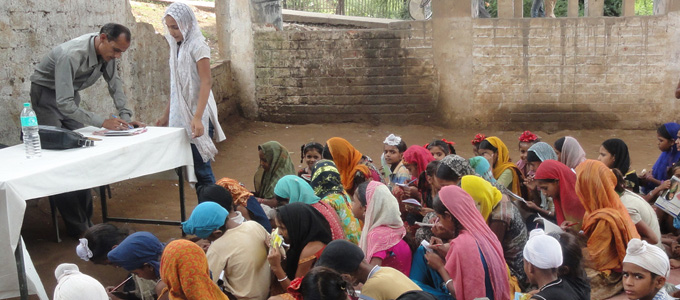 SEEP –Supplementary Education and Empowerment Programme
At all the ALHF Learning Centres, from time to time, the ALHF team provides supplementary coaching in languages, moral education, Sewing and Stitching, Music, sports and martial arts training to those who go to school and even to those who do not.
Coaching in basic language skills, English, Mathematics and Science is done by teachers hired locally. We endeavour to hire trained staff and supplementary education is imparted during non-school hours at a common place near to the habitat of the Sikligars.
These teachers also impart training to those students who enroll in the Open School system as they are drop-outs and are too old to go to school.
Career guidance and personality development are other key areas of thrust under this programme.
We are also planning to hire teachers for new ALHF centres where we have not started our ALHF Learning Centres.
Many teachers are required all the year round.
Sponsor Teachers and make a difference:
Part-time teachers for Rs. 2,500 per month and
Full-time teachers for Rs. 5,000 per month