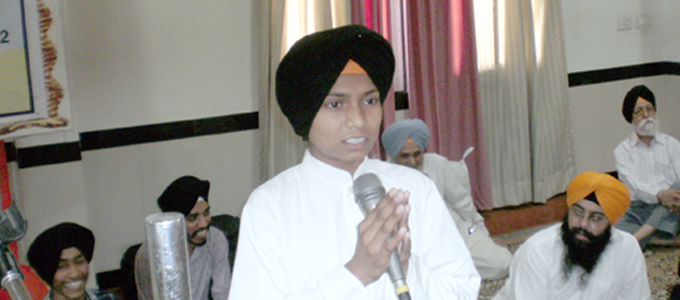 Testimonials for ALHF
Teaching handwriting skills to these children has given me immense solace and satisfaction.
Ravinder Kaur, Abacus Champs Academy, New Delhi
Once I become an engineer, I will work for ALHF in a more determined manner. Thank you for your support and advice.
Satnam Singh, Engineering student, New Delhi
I am a widow, but for your intervention, it would not have been possible to impart good education to him. Thank you and God bless you.
Ladh Kaur, Punwari, Agra
I am so happy with the Kits given at the children's Camp.
Sonu Singh, Agra
Main vakeel banunga, mere ko aap khoob padhana ji.
Rakesh Singh, Dabra, Madhya Pradesh
These kids are improving by the day. Their cleanliness has improved, attendance is improving. You need to work on their health and English language skills.
Principal, Daisy Moral Higher Secondary School, Dabra
I am very happy to associate with you for the betterment of these disadvantaged children. I see a bright future for the girls, who are studying very hard.
Principal, Bright Public School, Gwalior
It was amazing to see the dexterity of the students. Well done.
Gurpreet Singh Mumbai, visiting students at Alwar, Rajasthan
Formal education, Music and games go hand in hand. It is very encouraging to see that you are promoting all this for the Sikligar children.
Rajpal Singh, businessman, Hoshangabad
I want to become a police officer. I have full interest in studies and I take care of my health as well exercise daily. Thank you for your support.
Parveen Kaur, XI standard, Alwar, Rajasthan
The time is now or never. If we delay education of these children, our next generation is endangered.
Bhajan Singh, octogenarian social activist, Mathura
Volunteering with ALHF at Alwar has given me a new family and I am determined to work with them. It was an amazing experience. You need to work more on women's emancipation and progress.
Saman Brar, Volunteer, Calgary, Canada
You are doing remarkable work. I will be speaking to my friends and relatives to contribute to this humanitarian work. I will volunteer one month every year towards assisting you.
Himmat Singh Gill, Kolkatta, donor