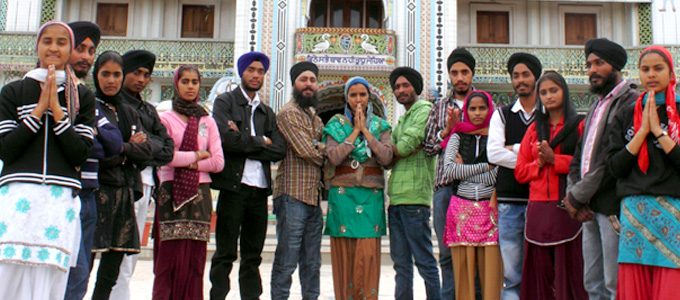 BUILDING LEADERSHIP
A major problem with poverty-stricken families in India is the prevalence of a large number of uneducated, unemployed and underemployed youth. In the initial stages of our work, prior to the formation of ALHF and even now, we have concentrated on this section, particularly in Alwar.
This section comprises boys and girls who are school drop-outs, part-time workers and in some cases full-time workers too.
Catching the bull by its horns, many of these were enrolled in Open School education in standard X and XII. Since then many have passed these exams at one go and many are still making attempts to clear the same.
Some of the successful students have started pursuing graduation and vocational studies through distance education programmes.
A Little Happiness Foundation trains such Sikligar youth, who are pursuing their regular studies in computing skills, basic management skills and education and community counseling techniques.
ALHF Learning Centres are manned by our young student counselors, whose prime task is to inspire young kids and children to go to school, influence their parents for regular school studies and manage the non-school hours Supplementary Education Programme through tutors for various subjects hired locally.
Like in Alwar and Khairthal, we propose to start Open School Education programme at our Learning Centres in Madhya Pradesh and Uttar Pradesh too.
ALHF hopes that these budding leaders will serve as role models and be instrumental in transformation of the lives of artisan families without compromising their traditional value systems.