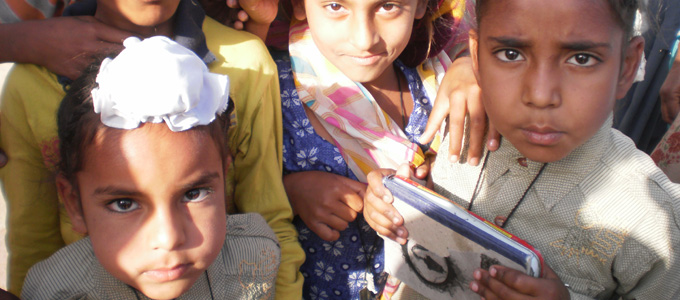 SEEDS –Sikligar Education and Empowerment Development Scheme
SEEDS is a humble effort to make a difference in the lives of Sikligars-our culturally rich artisans, ironsmiths and locksmiths, who are economically disadvantaged and have been left behind in the race of time. Their insufficient monthly income combined with large families, accounts for abysmal living standards.
Under the SEEDS programme, our seeds -our children go to schools and participate in Supplementary Education programmes in the ALHF Learning Centres where qualified and trained staff coaches them on a regular basis.
Apart from school work, all children participate in a comprehensive coaching and supplementary education programme. In all the centres, as per the need of the children, we have teachers during different times of the day, aggressively coaching students so that they can make up for their vast lack of studies and also to generate love for education and sports in an easy and interesting manner.
As a child progresses in languages and learning skills, ALHF shifts children for better education, skill-building, career orientation and more growth opportunities.
Share Today. Plant a seed –Sponsor a Child's Education:
Basic Schooling with Rs. 5,000 per annum
Advanced Schooling with Rs. 7,500 per annum
Premium Schooling with Rs. 10,000 per annum
Your contribution will be spent on the admission fee, annual school fees, examination fees, school bag, school books and stationery, first aid, extra coaching, two sets of uniform –winter and summer, shoes, socks, water bottle, Tiffin-box, occasional camps and trips and other simple needs of each child during the year.